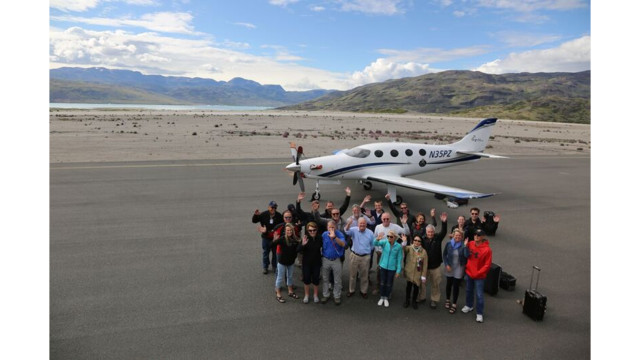 What do race pilots do during the "off-season?"
Obviously, they practice and refine their skills to remain sharp for the September races. One of our race pilots, however, used some of his "non-racing" time to lead a group of six (6) Epic LT aircraft on a 15,000 mile, 21-day, 21-city journey completely around the world!
The entire flight and international planning was led by our 2015 Gold Champion, Pete Zaccagnino.
Later in September, an Epic LT will be one of our Jet pace planes …Think about that for a minute – A Prop will be pacing a Jet start – That's one FAST prop plane!
More information about the flight can be found at http://www.aviationpros.com/press_release/12236922/epic-aircraft-completes-circumnavigation-of-the-globe and at the Epic Aircraft website at http://epicaircraft.com/
Have you purchased your Reno tickets yet?