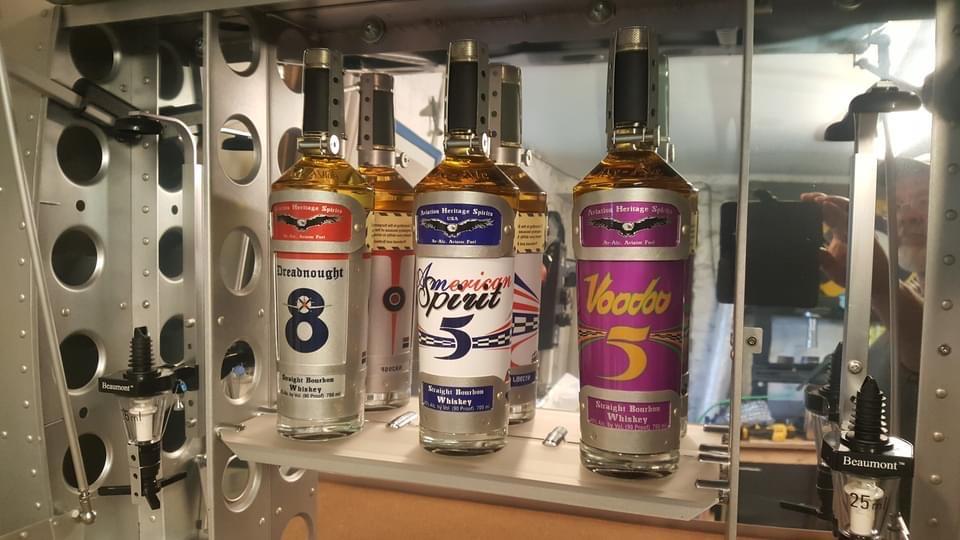 Aviation Heritage Spirits
Commemorate Your Legacy at the National Championship Air Races
Special Tribute Spirits is offering a unique opportunity to commemorate this final and historic run of aviation heritage. Through our custom, handmade aviation themed bottles paired with a 12-year-old Speyside Single Malt Scotch Whisky, or 5 Year Straight Bourbon you can immortalize your team's last race at the National Championship Air Races at Reno.  We will help you design a label based on your race team and aircraft, with the option to embed materials from your aircraft to create a truly one-of-a-kind memento for you and your team.
With production capacity limited by having procured these two special casks, these will become treasured collector's items that can proudly be displayed on your shelf for years.  What better way to share stories of past events and your piece of aviation experience than with your own team's "trophy" bottles.
Due to the time needed for the hand crafting of each item, deadline for applications will be July 22nd, 2023.
ORDER AT THE LINK BELOW