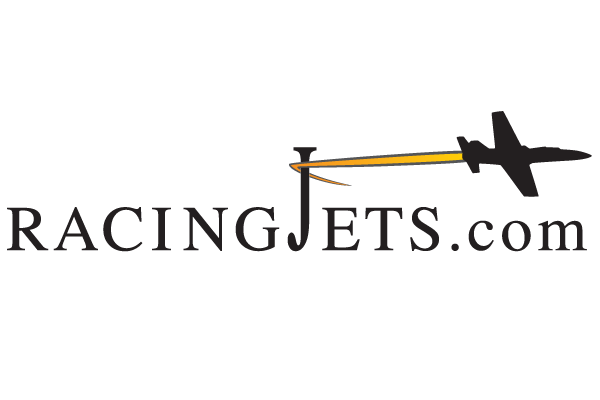 To: RJI Members
Date: September 26, 2017
From: Jeff Turney
Re: Wrap-up of the 2017 National Championship Air Races
---
Dear members-
Racing Jets Inc., wraps up our successful 2017 racing season with sincere thanks for the generous support of our Sponsors:
Epic Aircraft
Grand Sierra Resort
Embraer Executive Aircraft
Avloft Technologies
Ladd-Gardner Aviation Insurance
My Go Flight
Warriors TapHouse
TacAir
Kleenmaster Products
North American Embroidery
Oregon Aero
Bruce's Custom Covers
Tom Harter
It was a week of exciting, fast paced 500+ MPH racing, outstanding competition, and unparalleled camaraderie displayed among all of our race teams and crews.
Racing Results:
Jet Gold:
1st Place: Rick Vandam, Race 5 – "American Spirit"
2nd Place: Zach McNeill, Race 44 – "Phatty"
3rd Place: Dave Culler, Race 8 – "American Patriot"
Jet Silver:
1st Place: Pete Stavrides, Race 10 – "Rif Raf "
2nd Place: Bob McCormack, Race 4 – "Soco Ono"
3rd Place: Lachie Onslow, Race 69 – "Drop Bear"
Jet Bronze:
1st Place: Bob McCormack, Race 107 – "Wildest Dreams"
2nd Place: Zach McNeill, Race 32 – "Invictus"
3rd Place: Jim Beyer, Race 27 – "Starship"
Congratulations go out to all our race teams for the outstanding competition and sportsmanship displayed by all throughout the week. Full Jet racing results can be viewed at http://reports.airrace.org/
Racing Jets Class Awards:
"Rookie of the Year": Pete Stavrides
"Mike Mangold Airmanship Trophy": Mike Steiger
"Lee Behel Air Race Support Trophy": Rick Vandam
"Best Race Crew Team Award": Ed Noel's, Race 5 Team
"Best Race Crew Uniform Award": Zach McNeill's, Race 44/32 Team
Some Really Special Highlights:
Tuskegee Airman LtCol Alexander Jefferson was hosted by Racing Jets, an American Hero and National Treasure who will be honored with a Lifetime Membership to Racing Jets, Inc., for his service to our Nation.
Over 100+ new Associate Members joined our "Racing Family" thanks to the exceptional effort of Kathy Cloke – Thank you Kat!
An outstanding "Jet Class Awards Ceremony" was the result Jen Steiger's relentless hard work – Thank you Jen!
An exceptional "Crew Appreciation Pit BBQ" hosted by "Ace"Arias, and Sponsored by Bob Calendar – Thank you Bob and Ace!
There is rumor of a wedding that will take place at the races next year; can you guess who it might be? Can you say…"Hello Angels" with an Australian accent!
A truly successful year, and preparation for our 2018 racing season has already begun.  We look forward to another successful year with all our racing teams – See you all in September, Fly low, Fly Fast, Turn Left…
Jeff Turney
RJI President
Racing Jet, Inc. "The fastest Motorsport on the Planet"
The information contained in this transmission may contain private, confidential, and/or privileged material and is covered by the Electronic Communications Privacy Act, 18 U.S.C. Sections 2510-2521. This information intended for the sole use of members of Racing Jets, Inc. If you are not an intended recipient, you are hereby notified that any use, dissemination, distribution or copying of this communication is strictly prohibited. If you have received this communication in error, please notify us immediately via return email and permanently delete the original and any copies of this email and any attachments thereto. Thank you.