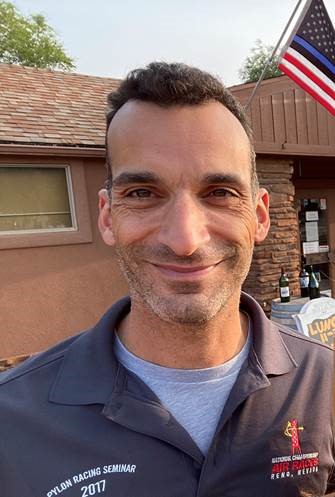 Peter Stravrides
Race #77 – Viper
L-29 Super Delfin
Biography
Pete "Tool" Stavrides, a native of North Haven, CT, and graduated from Westminster College with a B.S. in Flight Operations.  In 2005, he was designated a Naval Aviator after completing Advanced Jet Training at Naval Air Station (NAS) Meridian, MS.  Pete went on to fly the "Rhino" continuously until 2018 serving multiple operational tours in Iraq and the South China Sea as well as multiple instructor tours at the Navy's FRS (Fleet Replacement Squadron).  It was while an instructor at the FRS where he was selected as the 2010-2011 East Coast Superhornet Demonstration Pilot.
In 2017, he began his air racing career first in the T-6 Texan, and then in the L-39.
In 2018, Pete retired from the U.S Navy after 20 years of service accumulating over 3500 hrs and over 400 carrier arrested landings.  He is now a First Officer with a major airline flying the Airbus 321.
Pete now resides in Chesapeake, Virginia with his wife and daughter and is actively involved in general aviation activates and ventures